By Paidashe Mandivengerei JANET Banana, widow to late Zimbabwe's first President, Canaan Banana has died. She was 83. Janet Banana ...
Read More
Coronavirus
By James Muonwa, Mashonaland West Correspondent AGRICULTURE deputy minister, Vangelis Haritatos' mother, Angela, has died of Covid-19 related complications. According to sources, she passed on Wednesday after spending weeks hospitalised on life support. This means the family has once again been plunged into mourning just over a fortnight after burial ...
Zimbabwe
By Bulawayo Correspondent THE MDC Veteran Activists Association (MDC VAA) has suspended its Secretary- General, Charles Musimuki over allegations of violating the organisation's constitution. VAA is a grouping of MDC founder members whose major objective is to look into issues of transitional justice and to give hope to the victims ...
Courts & Crime
By Bulawayo Correspondent A SELF-CONFESSED cannibal who was sentenced to death for murder has lost his bid to escape the hangman's noose after the Supreme Court dismissed his appeal. In August 2018, Bulawayo High Court Judge Nokuthula Moyo convicted the cannibal Rodney Jindu of murder with actual intent in connection ...
Trending
By Leopold Munhende in Muzarabani A TRADITIONAL leader in Mashonaland Central province has, in a rare show of bravery, stood up and accused Chinese nationals in Zimbabwe of being behind the massive looting of the country's mineral resources. Chief Chiweshe, born Matthew Chitemamuswe, also accused the Chinese nationals of abusing ...
Business
By Kenneth Matimaire HAULEGE truck drivers are facing delay challenges along entry and exit points owing to a series of restrictive measures imposed by the government to curtail the spread of the coronavirus (Covid-19). Zimbabwe has imposed various levels of lockdown since March last year. The Shipping and Forwarding Agency ...
Showbiz, Arts & Culture
By Paidashe Mandivengerei MUSIC superstar Jah Prayzah is set to perform at the multi-billion dollar Dubai Expo 2020. The innovation fair, initially slated for October 2020, to April 2021 was postponed by a year due to the Covid-19 pandemic. Dubai Expo 2021 will run from the 1st of October 2021 to ...
Sports
By Sports Reporter FORMER Zimbabwe Warriors captain Willard Katsande penned a heartfelt farewell letter to Kaizer Chiefs fans following the announcement that he will leave the South African club after serving it for a decade. Kaizer Chiefs confirmed the departure of the former Zimbabwe international along with six other players ...
Health & Community
By Mary Taruvinga TWELVE unclaimed bodies at Parirenyatwa hospital are facing the pauper's burial after lying in the mortuary for half a year. The hospital has given an ultimatum of 21 days for the relatives to claim the bodies or they will be buried by the state. The deceased  are ...
Africa & World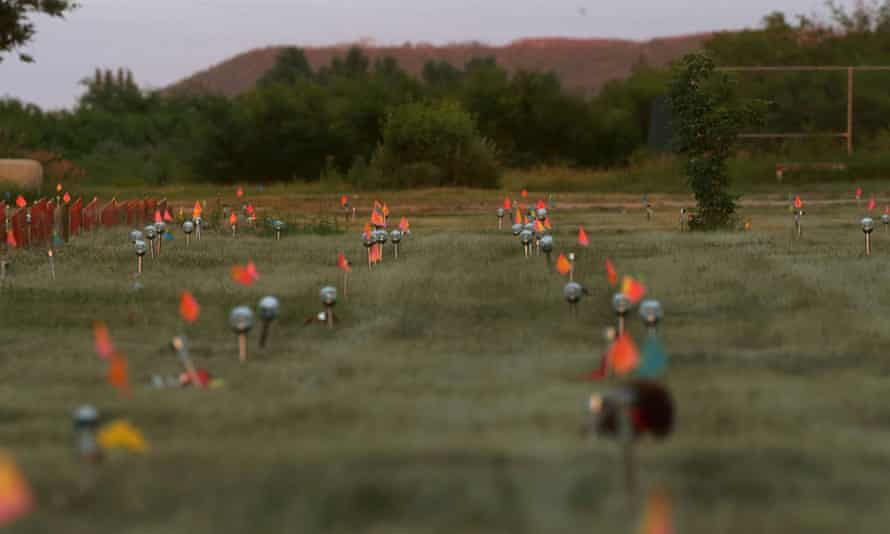 The Guardian Recently installed solar lights mark burial sites on Cowessess First Nation, where a search had found 751 unmarked graves from the former Marieval Indian residential school near Grayson, Saskatchewan. Photograph: Shannon Vanraes/Reuters In her job as a forensic pathologist, Kona Williams investigates hundreds of deaths a year. But when ...
Opinion