By Bloomberg
---
At the airport near Victoria Falls, Zimbabwe's premier tourist attraction, traditional dancers leaped and a crowd clad in ruling party regalia sang on Wednesday. They were waiting for Belarus President Alexander Lukashenko, whose jet sat on the tarmac, emblazoned with the colors of his nation's flag.
Two days earlier similar (larger) scenes played out in the capital, Harare. Lukashenko had arrived bearing promises of tractors and "sewing technology."
The former Soviet nation, like its ally Russia, is in need of friends. Zimbabwe as well as Burkina Faso and Central African Republic, where Russia recently made diplomatic advances, are isolated internationally.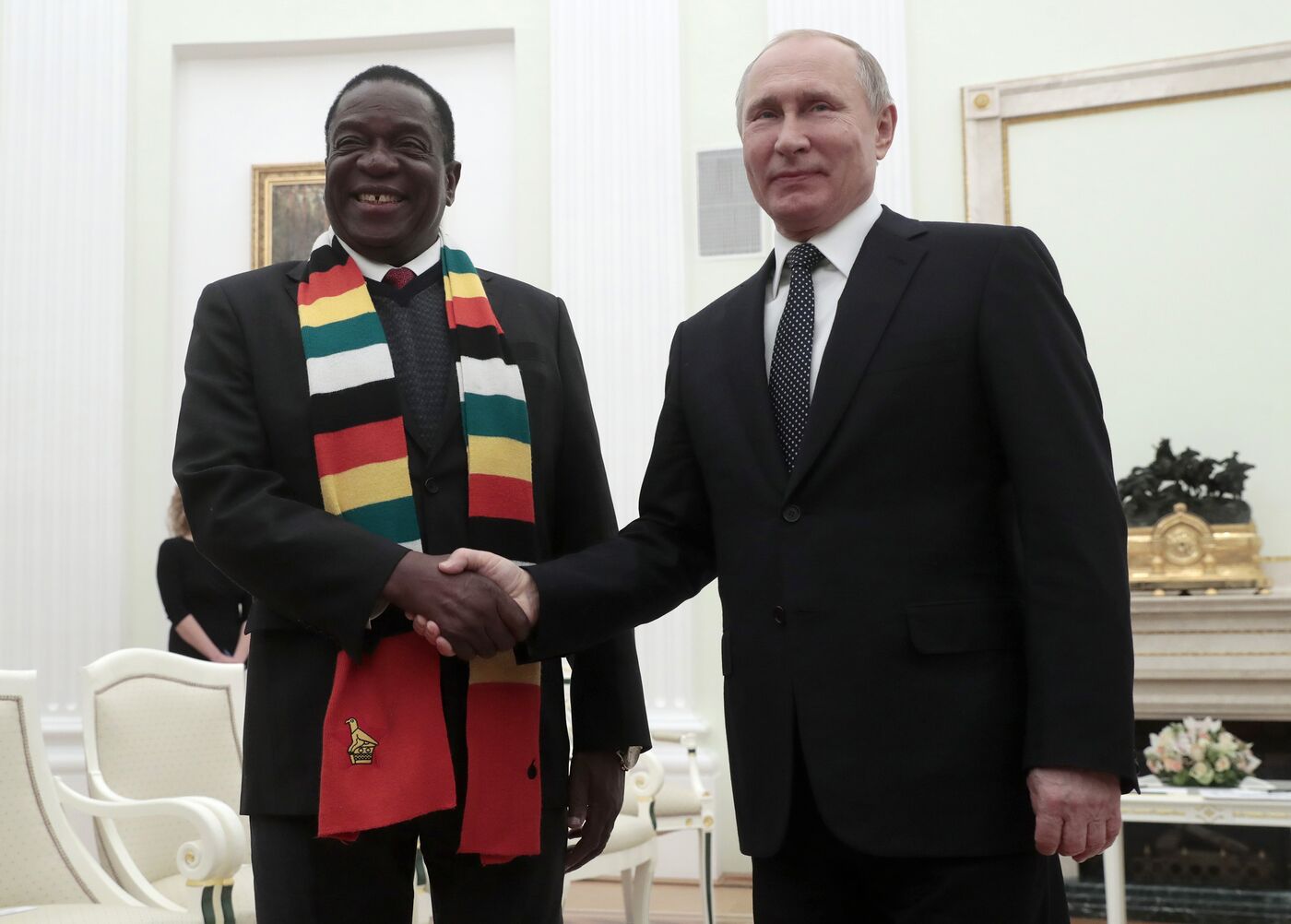 In Burkina Faso, Russia looks set to supplant France as the dominant foreign power after the African nation's military government demanded the withdrawal of a 400-strong French-troop deployment. Russia also struck a deal with CAR and neighboring Sudan and Chad to fight rebels in a gold-rich zone.
Burkina Faso, like fellow Russian ally Mali, has been isolated within West Africa after coups and their new military leaders began to turn their backs on traditional friends. CAR is on the verge of being a failed state.
Zimbabwe's state media gave blanket coverage to the visit in a bid to convey the impression the country enjoys normal diplomatic relations with an important trade partner.
In reality, Belarus's trade with Zimbabwe is inconsequential as is Russia's with Burkina Faso and CAR.
Agricultural equipment and sewing machines are welcome but will do little to revive a moribund economy that needs assistance with the $13 billion in external debt it cannot pay and billion dollar investments to kickstart its mining industry. Similarly, supplying mercenaries in west and central Africa is unlikely to defeat jihadists and rebels.
Belarus and Russia, their economies the target of sanctions imposed because of Moscow's invasion of Ukraine, have little to offer beyond symbolism.