---
LONDON: An up-and-coming singer got a support slot on Lewis Capaldi's latest tour after a drunken private message.
Rachel Chinouriri sent the Scottish star a one-minute video, asking if she could perform at his upcoming stadium shows, after a night out.
When she woke up the next morning she realised what she'd done and thought she'd blown her chance.
But, after a nervous wait, she found out that she'd been added to the bill for his European tour next month.
It all started on Instagram.
"I got a follow one day off Lewis Capaldi," says Rachel, from London.
"I'm slightly shocked, because obviously it is Lewis."
Some time later, Rachel says she got a notification – she'd been tagged in one of Lewis's Insta stories.
It was a video of him singing Rachel's song – I'm Not Perfect (But I'm Trying).
"He's singing my song, and he's getting into it," says Rachel. "I was like, 'oh, my gosh! This is so exciting.'"
Rachel's record label were also thrilled, and she says they told her to ask Lewis about going on tour.
But, feeling "too embarrassed", she couldn't bring herself to do it.
That's until she went on a night out.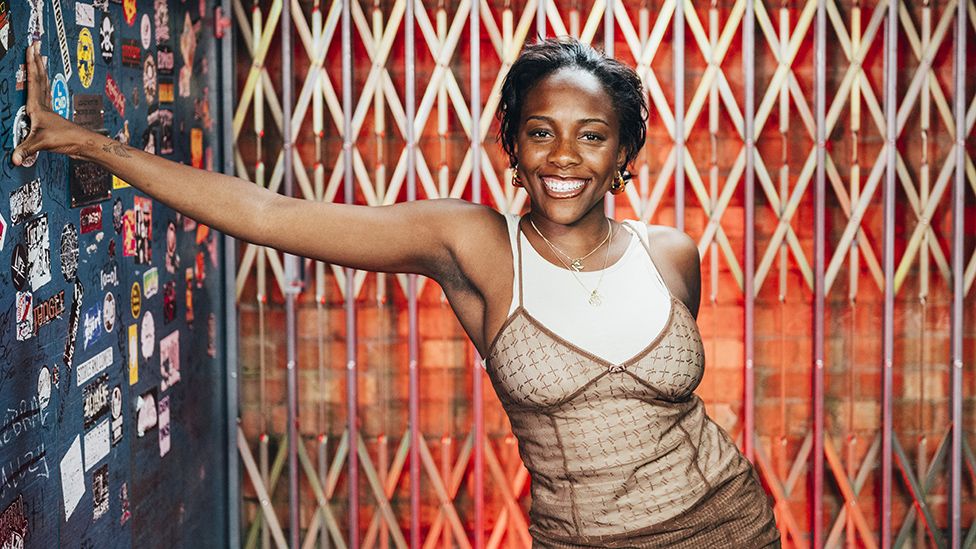 "I must have had quite a few drinks," says Rachel, who was in the back of a car when Lewis's profile "popped up" on her phone.
Her memory of the next part is a bit blurry, but she recalls being egged on by her housemates.
"And I just I don't know what happened. I just started recording.
"It did not look like that individual on the video in my brain," says Rachel, who thought she had come across "quite cool" in the clip.
"And then the next day I woke up, and he was at the top of my DMs…" she says.
"He'd seen it. And he did reply. I just went into overdrive."
When Rachel's management told her there was a chance she might get to perform with Lewis, she decided to keep quiet about the video.
But she spent the next few weeks worrying she'd "messed it up".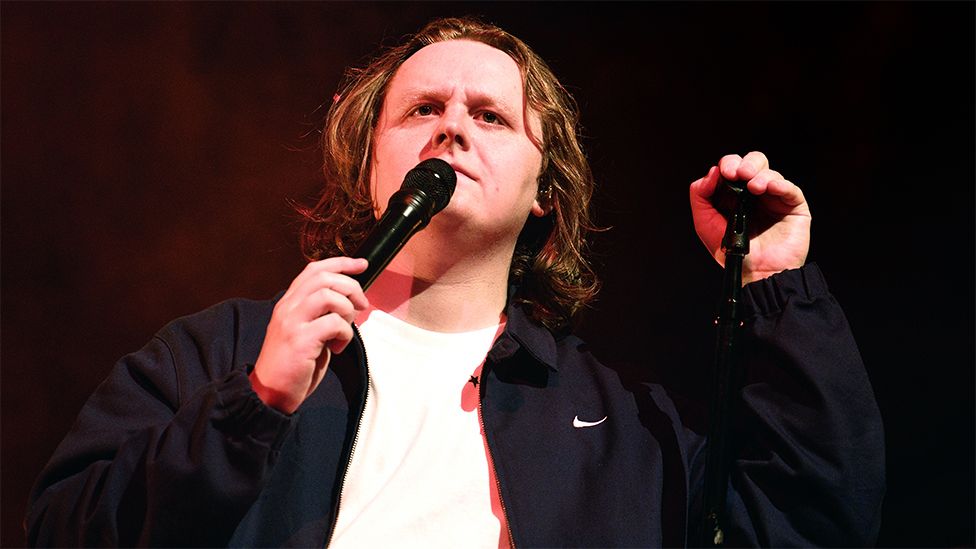 "I bet they are all working so hard speaking to his team. And then I'm here sending him drunk videos."
But in that time, she noticed Lewis had watched one of her Insta stories.
"Maybe he doesn't hate me," Rachel thought.
So when she found out she would be going on tour with Lewis, she decided to confess to her manager.
"He thought it was hilarious," she says.
"If I hadn't got it I definitely would never have told them. But because I got it, I was like, 'okay, here's the video and he found it in there'."
She's since posted the evidence in a Twitter thread, which contains some strong language.
Rachel, who's due to release her debut album this year, says the opportunity to travel with Lewis will be an amazing boost for her.
"A lot of music and numbers are done online," she says. "But there is such power in the energy and the amount of people you can reach performing live.
"It's just also being able to see how Lewis can take on such a big stage – it's obviously a dream for so many artists like myself to eventually get to that stage one day."
And has her experience taught her anything?
"Shoot your shot and follow your gut instincts without drinking," she says.
"Because my gut was like 'yeah, I should do this' – but it shouldn't take me being tipsy to be like 'I should do this'."