By bbc.co.uk
LONDON: Despite becoming known as a viral sensation for his satirical sketches, Munya Chawawa's career didn't start in comedy. When he first moved to London, he says, he was doing "every gig under the sun".
There were many different ways he tried to break into the entertainment industry, from fashion blogging – which he claims to have wiped all evidence of – to podcasting. "I gave it the full Zoella," Munya says.
He recalls a time he hosted a rave in a dingy basement where, during his soundcheck, an engineer pulled out a pasty and a whole bottle of ketchup from his pocket.
"He was drizzling this ketchup on his pasty whilst I was doing [it]. I remember looking at him and thinking, 'What am I doing with my life?'"
Growing up in Zimbabwe, Munya was obsessed with watching entertainers like Stevie Wonder performing on stage for a crowd. "That feeling for me was just electrifying," he says.
Munya would even record his own dance routines or shows to send to his grandparents, who were living in the UK.
'I was told you're a nobody'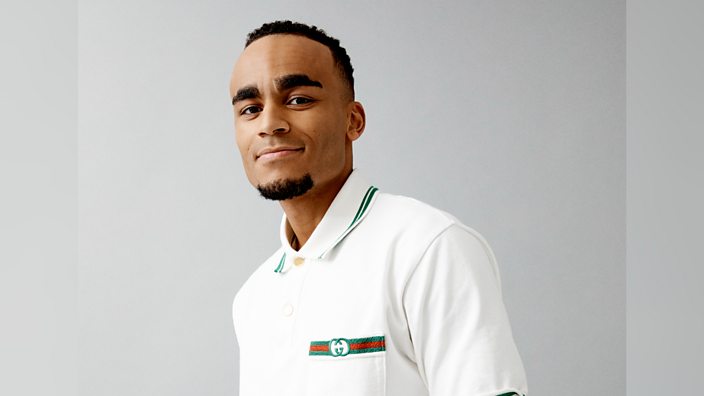 Munya says as he got older he thought the only career path for him would be to work as a presenter but back then he was met with "so many gatekeepers." So he began to lie to get initial meetings with managers.
"They personally would need to like you for you to have a shot," he says.
He would start long emails to managers saying he was Idris Elba's son. "At the bottom I'd be like, 'I'm just joking I'm not Idris Elba's son but please let me in for a meeting.' And it always worked.
"I would get in there and they'd be like, 'love your showreel, love your energy, love you. But you don't have any followers, you're a nobody.'"
When asked about the hardest times of his career so far, Munya says he doesn't know if there are any because he's always been convinced that everything he tries will eventually lead him in the right direction.
"I've had moments of course," he says, that left him more confused than anything else.
"I did a job where I turned up to a shoot thinking it was for athletes [but] I had to do a musical dressed up as a urine sample.
"That isn't one that I'll be including in the autobiography.
"But mostly I've thought, 'Okay it's all part of the plan, just smile and wait.' Generally I've loved the journey."
'Political scandals in my prom suit'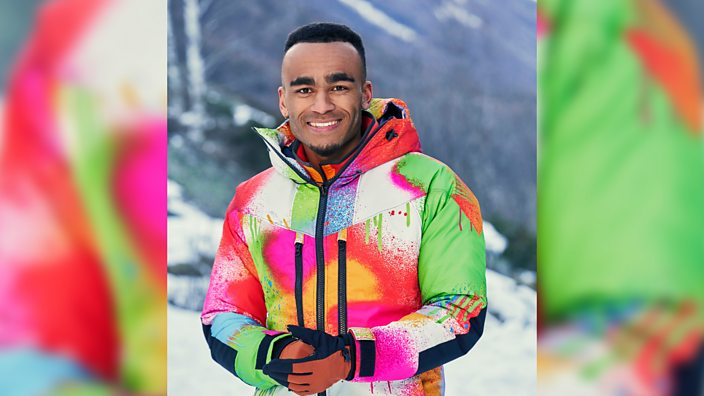 After being met with rejection after rejection, Munya turned to comedy as an outlet for his creative energy.
"I just thought I need to do something for myself, I need to express myself because it's like a kettle boiling and the switch isn't going off. So I poured it into my sketches," he says.
After years of working on his skills, his comedy videos really started to create a buzz during the pandemic in 2020 – with him becoming known for his own characters, as well as his parody news sketches.
"Only on Monday did I hit a million followers, after four and half years of making sketches every week without fail.
"But I look at that and I think I needed that because I needed time to make things that weren't as good so I could learn and refine my craft, learn what I'm good at.
"I could only have done that with the amount of time it took."
Munya is most known for his satirical take on current affairs like the Will Smith slap and political scandals, with one of his most popular videos reaching over 2.7 million views on Twitter alone.
Munya confesses that every time he is making sketches on political scandals, he is wearing the suit he wore to prom in Year 9.
"It's sustainable satire," he jokes. "Little did I know when I was at my Year 9 school disco wearing my purple suit, that one day I'd be re-enacting a Matt Hancock affair in my prom suit."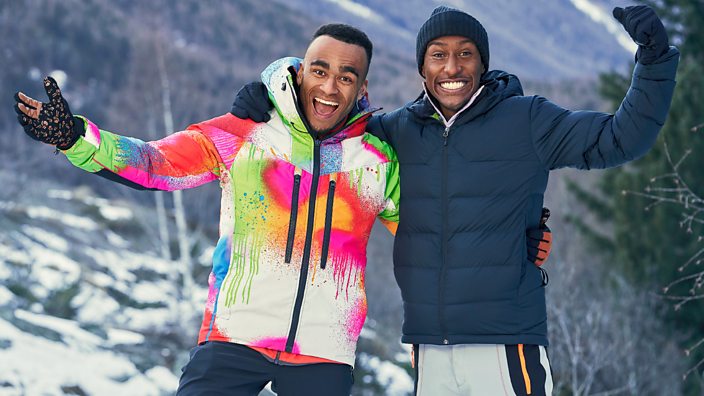 Munya and Filly go behind the scenes of Freeze the Fear with Wim Hof, with exclusive chats with contestants and challenges that see them pushed to their limits by the freezing climate.
"To be doing a show in Italy with my friend Filly, for the BBC… it feels like such a personal achievement," he says.
Munya says he loved how the show utilised all of his skills, from script writing to directing his own segments.
"I loved the challenges because I hate the cold, and I'm very much of the belief that I want to do as many things as possible that I don't like doing.
"And submerging myself in a barrel of ice like some sort of human mojito is one of those things," he laughs.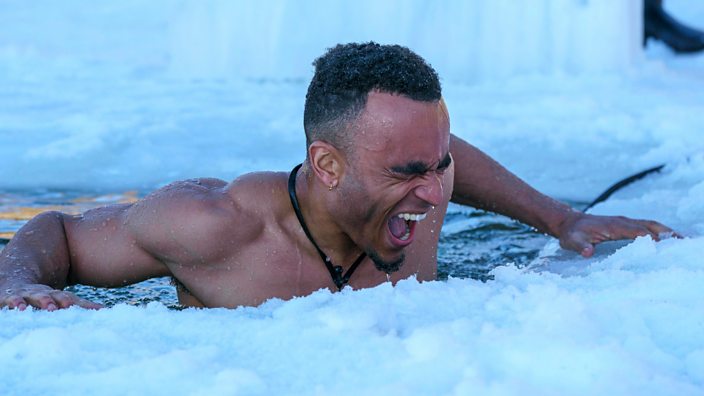 Munya says a lot of his drive comes from his time growing up in Zimbabwe, where his school installed a strong work ethic.
"In Zimbabwe, if you were academic you were 'Jack the Lad'," he says.
"Then I came to England and they had all these words to kind of alienate people who wanted to do well in school, 'Oh you're a boffin, you're a nerd.'
"When it came to my videos [in the pandemic], I realised this is the time to use that work ethic to make the most out of this time where we're just all stuck at home."
And when it comes to his satire, he says he doesn't tell people what his opinion is.
"I would rather be there to reflect how people are feeling. And to feel like it bottles the essence of what they feel so they can look at it, feel seen, feel understood and also remove the sting of the issue through the comedy."
Now Munya is setting his sights on even bigger things, like acting, documentaries and travelling.
"I'd like to keep people guessing," he says. "Basically Hollywood, sign me up."